Hilbert&Crick – Royal LePage REALTORS® Kelowna in 2023!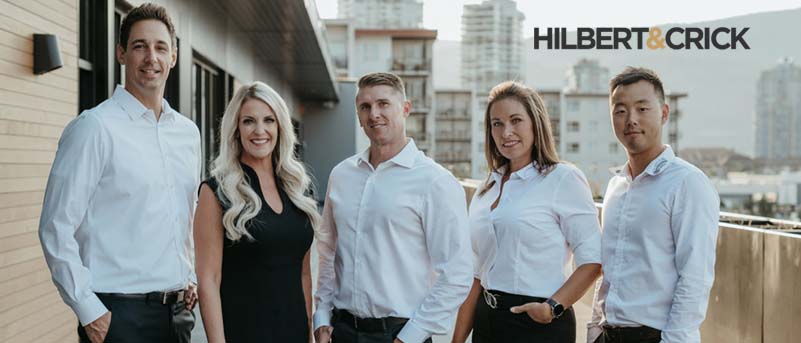 2023 is finally here! And, it's time for everyone to start thinking about their 2023 real estate goals! No matter what you're aiming for in 2023, our Kelowna real estate team is here to support you along the way. Our Royal LePage REALTORS® in Kelowna have been working diligently to ensure this year's content keeps everyone on track and in the know. But, our content isn't the only thing to look forward to this year. In fact, if you are a Kelowna buyer, you can get excited about lower prices in the coming months. These are just a few things that are on the horizon in 2023.
Continue reading below to learn more about our 2023 content plan and what the market outlook is like in Canada for 2023.
Hilbert & Crick Content Plan for the New Year.
Over the last few weeks, our team has been working diligently to come up with a solid content plan. This way, we can bring you relevant and fresh topics that will help you attain your real estate goals. Our hope is that this year's blog and social media posts will be a great resource for both buyers and sellers in the Kelowna area.
At Hilbert & Crick, we understand that no home-buying or selling scenario is the same as another. However, if you are planning on delving into the world of real estate in 2023, reading and researching is a great place to start. Spending lots of time researching home ownership, the essential need-to-knows and all of the ways that buying/selling a home can change your life will help you determine some key factors. For example, if you are ready to make the jump, if you need more time or if you're making an informed decision. 
Our aim is to make our blog a place where you can do research and read about topics of concern. Whether that be using the MLS® to search for Kelowna homes near schools, or finding expert knowledge about a neighbourhood in Kelowna. So, as you look towards achieving your real estate goals, we encourage you to check out our blog regularly to see what's new!
Royal LePage REALTORS® in Kelowna review the Canadian Market Forecast.
Over the last few years, the Canadian real estate market has seen some extreme highs and lows. During 2022, the Bank of Canada's interest rate hikes were a central factor in the cooling off of housing markets country-wide. In fact, we hope that we saw the last of rate hikes early this January. Moreover, mortgage rates are predicted to be high, and inventory will continue to build. Most experts are unsure where the Bank of Canada's interest rate cycle will finally peak.
Real estate prices are said to reach their final decline in price during the early stages of 2023. However, this could vary from market to market. According to Royal LePage's annual survey forecast, a drop of one percent in the aggregate home price is expected.
As the Bank of Canada's interest rates looms above buyers and sellers, many are skeptical about jumping back into the market. Although, experts are hopeful that interest rates will reach their peak in the early parts of 2023.
In British Columbia, there will be declines in a few key areas: Greater Vancouver (-5%), Kelowna (-10%), and Nanaimo (-10%). During 2023, Kelowna's average price was just over $1.2 million. Now, in 2023, it is predicted to drop ten percent to just over $1 million on average.
Contact Hilbert&Crick your Royal LePage REALTORS® in Kelowna now!
If you are interested in learning more about how to attain your new year's real estate goals, contact us your Royal LePage REALTORS® in Kelowna today. For more information on new real estate for sale in Kelowna, feel free to reach out to us. We'd be happy to help you find a home you love. Be sure to check out our social media for the latest updates and more. Also, stay tuned to our blog for monthly real estate news and content.
We look forward to working with you in 2023!
https://hilbertcrick.ca/wp-content/uploads/2023/01/royal-lepage-realtors-kelowna.jpg
343
801
EstateVue
https://hilbertcrick.ca/wp-content/uploads/2023/01/HC-FINAL-300x86.png
EstateVue
2023-01-30 17:32:16
2023-02-28 20:33:43
Hilbert&Crick – Royal LePage REALTORS® Kelowna in 2023!