Central Okanagan Monthly Real Estate Market Summary – July 2023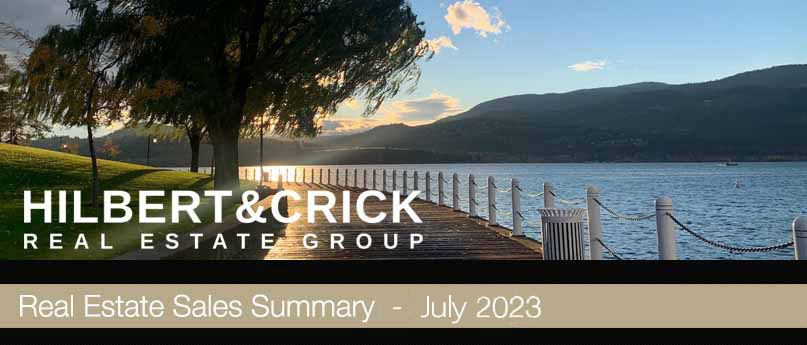 Kelowna real estate is starting to slow down as summer begins to end. If you're thinking of buying or selling a home in Kelowna, then keep reading to see why now could be a favourable time to start achieving your real estate goals. Follow along for a report on what happened in Kelowna real estate in July!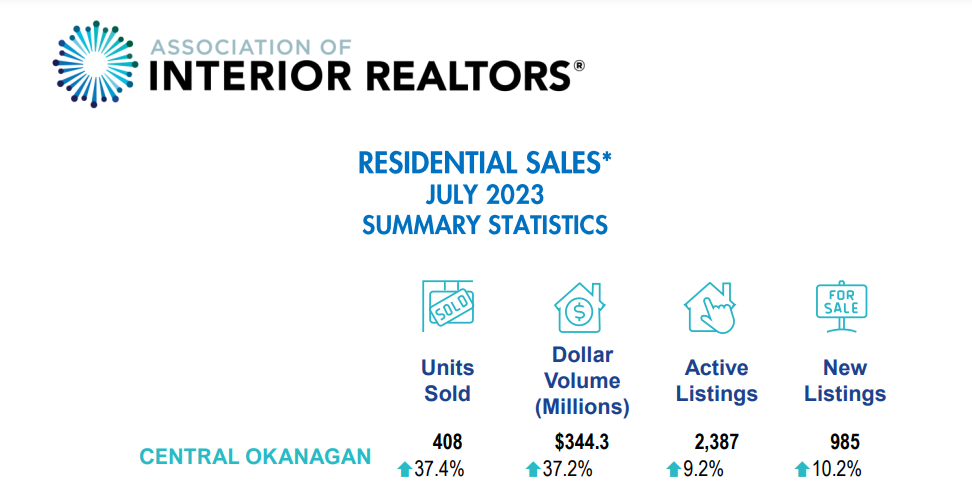 Summer Sales are Starting to Slow in Kelowna
The Association of Interior REALTORS® President Chelsea Mann goes over the decline in market activity over the last month.
"Seasonally, it is characteristic to see sales activity cool during the hot summer months, which given the slight dip from activity in June, isn't surprising," says the Association of Interior REALTORS® President Chelsea Mann, adding that "it is promising to see some typical market activity despite high interest rate hikes creating a challenging climate for buyers and sellers."
The benchmark price for a single-family home in Central Okanagan was up 0.9% to $1,063,700. Central Okanagan townhomes saw their benchmark price drop to $768,500 and $514,900 respectively. There were 1,154 single-family homes added to the market resulting in a 2.5% increase in supply during June. Townhomes had 327 units added to the market and condos saw 527 new units add to the real estate supply. The days to sell a home in Central Okanagan are up across all home types.
With new listings continuing to be added from last month, it is a good indication that inventory is continuing to grow. Now that summer is coming to an end, sales are slowing down. If you're considering listing your home or buying a property, it's important to discuss it with a knowledgeable real estate team. There are many factors involved in today's real estate process. Talk to our team today and find out more about how we can help you get ready to buy or sell.
The summer market is a great time to get your real estate goals on track! Get in touch with us now so that we can match you with one of our pre-qualified buyers!
Don't forget to vote for us as your favourite real estate team in Kelowna!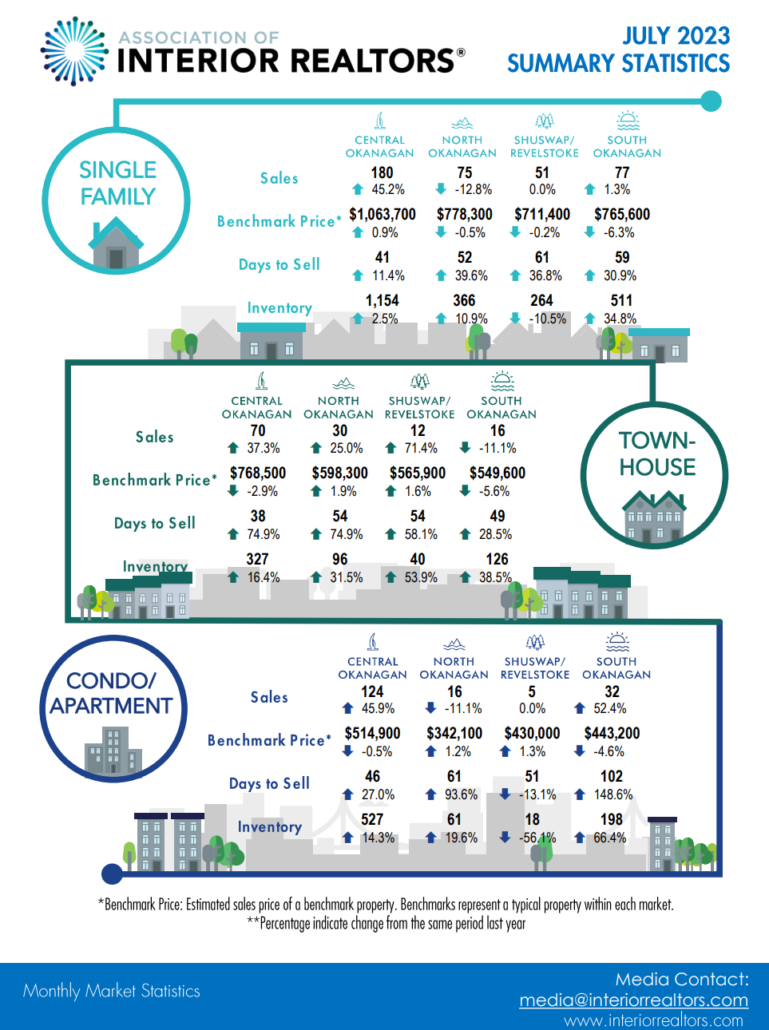 https://hilbertcrick.ca/wp-content/uploads/2023/08/kelowna-real-estate-july-HC.jpg
345
807
EstateVue
https://hilbertcrick.ca/wp-content/uploads/2023/01/HC-FINAL-300x86.png
EstateVue
2023-08-07 09:51:37
2023-08-07 09:51:41
Central Okanagan Monthly Real Estate Market Summary – July 2023