Navigating Real Estate in WildFire-Affected Areas of Kelowna: Advice for Sellers and Buyers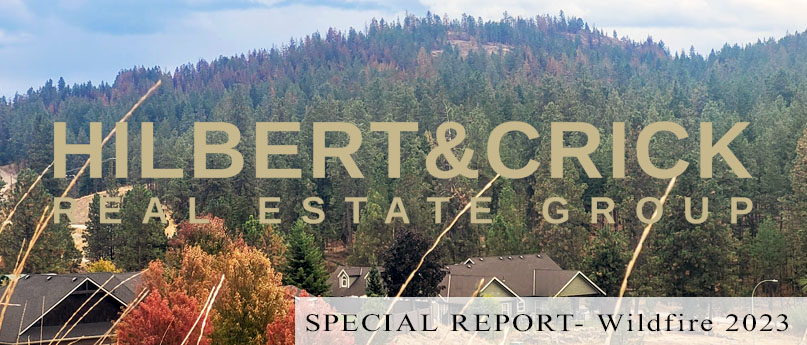 Kelowna wildfire 2023
Wildfires can have a devastating impact on communities, affecting not only lives and landscapes but also the real estate market. For sellers and buyers in Kelowna and West Kelowna fire-affected areas, navigating the complexities of real estate transactions can be challenging. We had a client reach out to us with questions after the fire affected their Kelowna neighbourhood in particular. They were looking for specific advice on what to do because they were in the process of getting their home ready for sale before the fires took over the community. As a result, we took their questions to heart and responded with the following advice. Each situation is unique, especially when dealing with natural disasters like fire and flood. If you have questions about buying, or selling in fire-affected areas then please reach out to us directly. We would be happy to help guide you through.
In this article, we will provide guidance for both sellers and buyers to make informed decisions in the aftermath of a wildfire.
For Sellers after the Kelowna Wildfire 2023: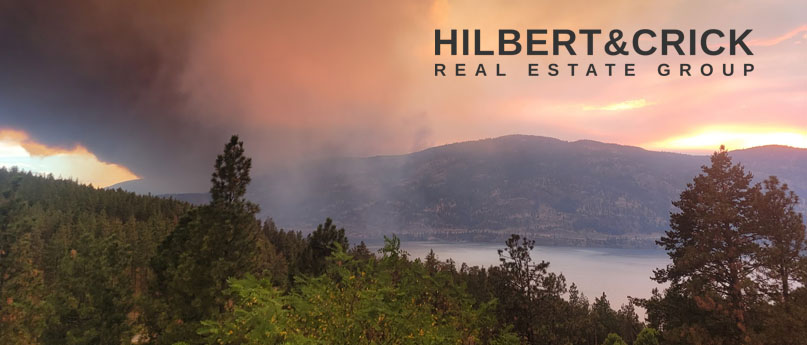 1) What to do after a wildfire
a) If the fire affected your neighborhood but not your structure:
In some cases, your property may increase in value due to its relatively untouched condition. After the 2003 fire in Kelowna, for instance, the neighborhood of Crawford was voted the best, with homes that survived the flames standing out as the "ugly ducklings." Consider waiting for the market to rebound and capitalize on your property's unique status.
b) If the fire destroyed your home/property:
Rebuilding your home first and selling it as a brand new house can be a smart move. Buyers often prefer new construction, and this can maximize your property's value.
c) If the fire damaged your home, causing smoke or other property damage:
Repairing the damage and making upgrades can significantly enhance your home's value. Many buyers are not keen on dealing with repair work, so offering a well-maintained, upgraded property can attract more interest.
2) Repair/Restore or List as Is?
In most cases, it is best to repair or restore your home before listing it for sale. A well-maintained, move-in-ready home is more likely to attract buyers and command a higher price.
3) Listing Your Home While Waiting for Repairs/Restoration
It's generally advisable to wait until the repairs and restoration are complete before listing your home. Buyers often struggle to visualize the finished product, and showing a half-finished home may not garner the best offers.
4) In the Case of Total Loss
If your home is a total loss, consider rebuilding it before listing it. Listing it as vacant land or as-is might limit your potential buyer pool and reduce your property's value.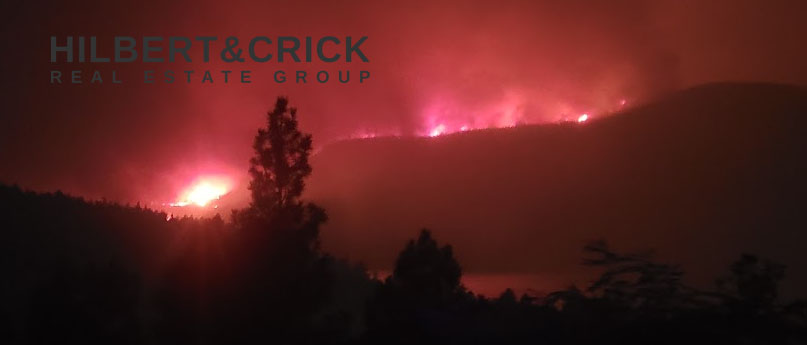 5) Disclosures to the New Buyer
Make sure to disclose any pertinent information to the new buyer, especially regarding the recent fire and any associated insurance issues. Buyers need to know if they can secure insurance, as it directly impacts their mortgage approval.
6) Impact on Property Values
In our professional opinion, homes in fire-affected areas are not likely to see a long-term reduction in value. Once the landscape recovers, these areas can regain their charm and attractiveness to buyers.
7) Fires and Real Estate Inventory
History has shown that wildfires, like the one in 2003, can put an affected area in the spotlight and improve real estate inventory over time. It can draw attention to the region's resilience and beauty.
8) Advice for Sellers
If you're a seller in an area that has experienced a fire, keep in mind that the danger of future wildfires might be reduced due to the lack of dry, dead vegetation. Stay positive, rebuild, and market your property's unique qualities to attract buyers.
After the 2023 Kelowna Wildfire For Buyers: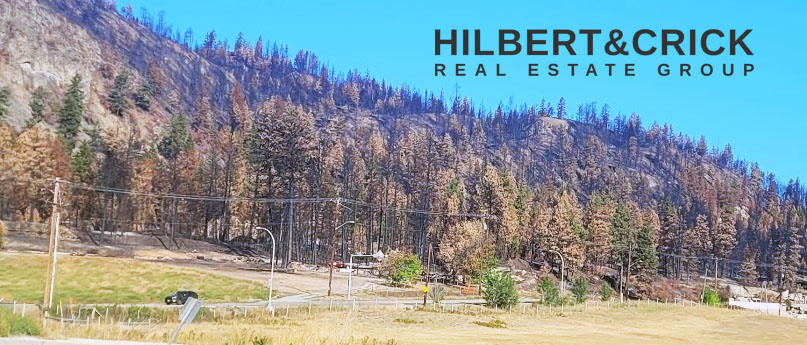 1) Buying in Fire-Affected Areas
When buying a home in a fire-affected area, pay attention to the potential for beautiful homes to emerge around you. These areas often rebuild and become even more attractive in the aftermath of a wildfire.
2) Home Insurance Concerns
Buyers should be less concerned about getting home insurance on homes in areas that have already experienced a fire. Insurance companies may be more willing to underwrite policies in areas with a lower likelihood of a future fire.
3) Lower Real Estate Values
Contrary to expectations, buyers may not see lower real estate values in fire-affected areas. Instead, the loss of homes in a market that already needs more inventory can lead to stable or even rising prices.
4) Advice for Buyers
When looking for homes in fire-affected areas, consider the potential for natural recovery. Scorched landscapes often rejuvenate in the spring, providing an opportunity for buyers to enjoy the beauty of nature's resilience.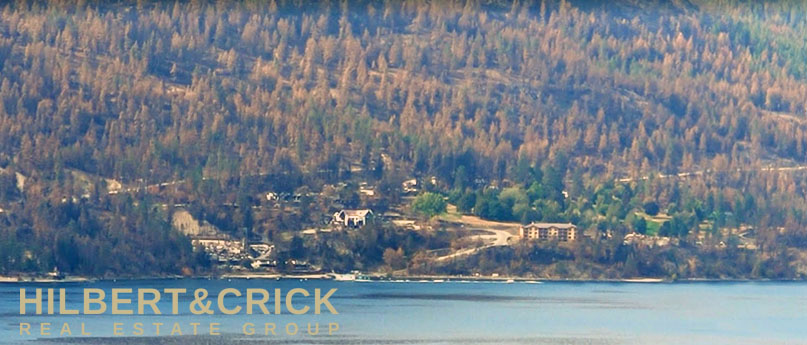 In conclusion, navigating real estate in Kelowna and other fire-affected areas requires a nuanced approach for both sellers and buyers. By carefully considering the unique circumstances and potential opportunities, you can make informed decisions that benefit your real estate goals and contribute to the recovery of these communities.
Please get in touch with our Kelowna real estate team if you would like advice on buying or selling real estate in Kelowna. Don't forget to follow along with us on Instagram for the latest news and events!
https://hilbertcrick.ca/wp-content/uploads/2023/10/kelowna-wildfire-2023.jpg
345
807
EstateVue
https://hilbertcrick.ca/wp-content/uploads/2023/01/HC-FINAL-300x86.png
EstateVue
2023-10-03 12:26:17
2023-10-03 12:50:16
Navigating Real Estate in WildFire-Affected Areas of Kelowna: Advice for Sellers and Buyers