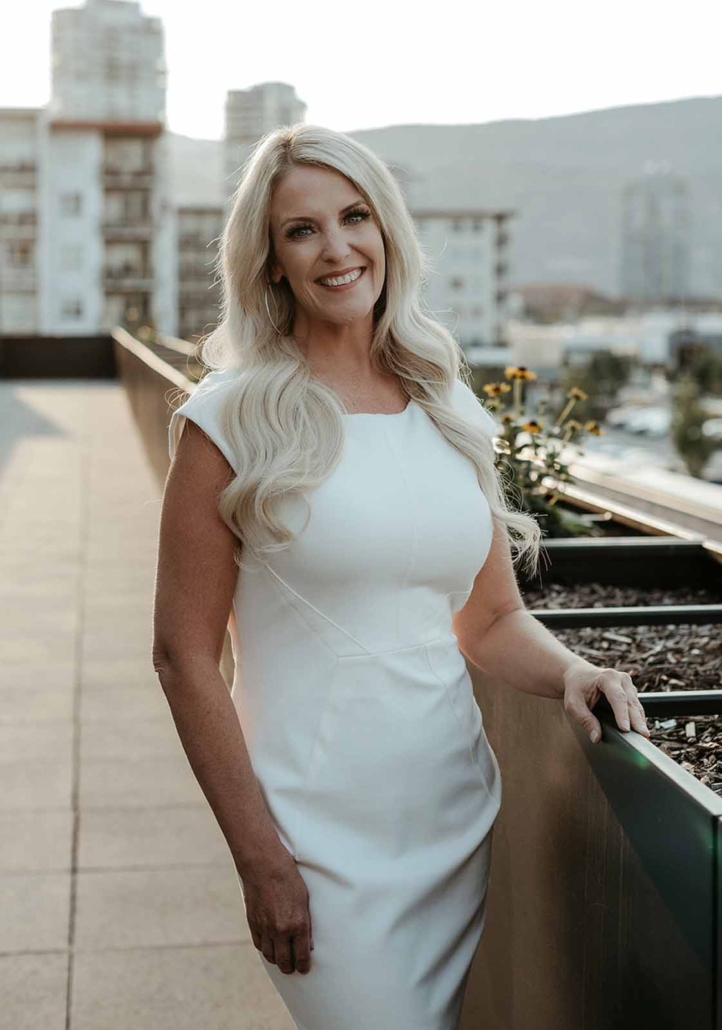 Becky Hilbert
REALTOR ® PREC
I am a devoted mom of two, who loves to spend time soaking up the Okanagan sunshine! I obtained my real estate license in April of 2016, and have been pursuing my passion for helping clients buy and sell homes ever since.
When I'm not at the office, you'll likely find me outdoors and enjoying Kelowna's seasonal fun. In the winter, catch me up at Big White skiing with my daughters. And, in the spring and summer, find me teeing up on the nearest golf course or cooling off in Okanagan Lake!
As a resident of Kelowna for the last twelve years, I have become intimately familiar with the local market. From vacation properties to primary homes, I've worked with buyers and sellers in various corners of the market to achieve their real estate goals! I pride myself on my strong negotiation skills and responsiveness to clients. When buying a property in a market as aggressive as Kelowna's, it can be stressful—I know this first hand. To help make the buying/selling process painless, I try my very best to be available to answer any questions that my clients may have.
Since becoming a REALTOR®, I have had the privilege of winning gold as the Best REALTOR® in the Best of Kelowna awards in both 2021 and 2022. In addition to this, I have consistently been ranked as one of the top agents on Rate My Agent (top 10 in Kelowna since 2018, and top 100 in Canada).
As your agent, I will do everything I can to ensure that you achieve your real estate goals—whatever they may look like. If you want to get the best price or the fastest sale, entrust me to guide you through the buying/selling process!
Kelowna Real Estate Team - Hilbert&Crick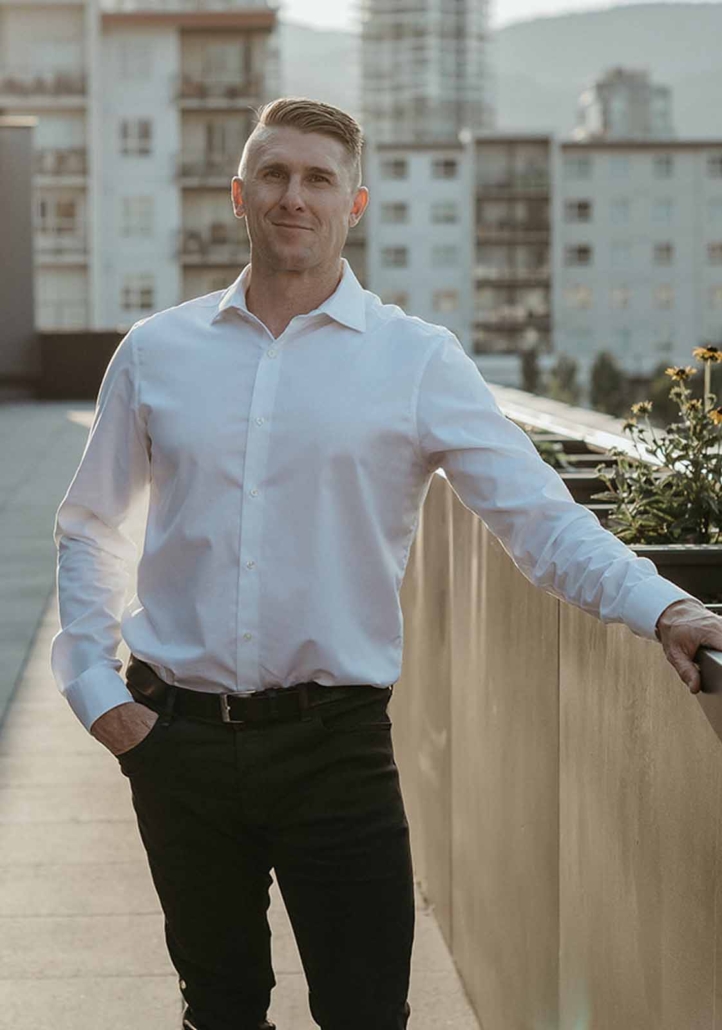 Dallas Crick
REALTOR ® PREC
Prior to getting my real estate license in 2014, I was a pilot for KF Aerospace for ten years. Being a pilot required me to have immense attention to detail, great communication skills, and above all, the ability to work with a team. These skills are something that I still carry with me today, and are what I believe to be the foundation for my success as an award-winning, Kelowna agent.
When I decided to end my career as a pilot, I knew real estate was where my true passion lay. As a young kid, I grew up immersed in the real estate industry. This is mostly thanks to my Dad's career as a real estate professional, and my Mom's fascination for architecture and design. Fast forward to today, and here I am following in my parent's footsteps.
As a lifetime resident of Kelowna, I know all of the ins and outs of the city. From best neighbourhoods, to what school to send your child to, or even where to grab dinner, I have first-hand experience to help guide your decisions.
Buying and selling real estate is a big deal. And for most, these transactions are the biggest that a person will make in their lifetime! As such, whenever I team up with a new client, I make sure that the process is tailored to them. Together, we will come up with a game plan to ensure that you and I are on the same page every step of the way!
If you are in need of an experienced real estate professional to help you reach your real estate dreams, look no further. It would be my privilege to assist you in buying/selling real estate in this desirable city!
Kelowna Real Estate Team - Hilbert&Crick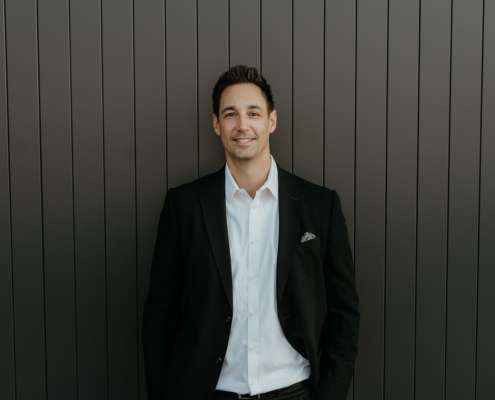 Jon Campbell
REALTOR ®
I believe that people want to work with someone they can trust and who has more information than just what's available online.
I came into real estate later in life after being a successful business owner with companies in Vancouver, Calgary, and right here in the sunny Okanagan, where I was fortunate enough to have been born and raised. Looking for a new challenge in life, real estate was an obvious choice as it combines three of my top passions: building true and genuine relationships with the people of this community; using my expertise to help others succeed and achieve their goals; and most importantly, share in the beauty this great city has to offer.
While our once small now ever-growing community continues to expand I am excited by the opportunities that come with that growth! I look forward to working with first-time home buyers, investors looking for the perfect rental property, or assisting in making the sometimes complicated selling process as seamless as possible. My goal at the end of each day is to build long-term relationships based on trust, communication, and most importantly results. I look forward to working with you and sharing in or introducing you to the Okanagan Lifestyle.
Kelowna Real Estate Team - Hilbert&Crick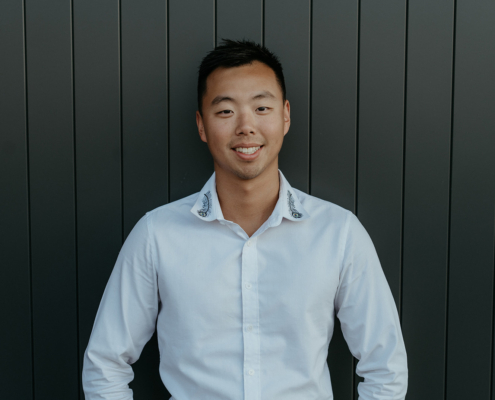 Ian Tang
REALTOR ®
Ian Tang, real estate professional at Royal Lepage Kelowna. Growing up in Hong Kong, Ian had experience with managing rental properties with his family, which sparked his interest in real estate. Since moving to the UK alone when he was 13 for education, Ian is highly independent and understands various cultures, making him an asset for working with local and foreign buyers. With a passion for adventure sports, Ian has moved to Kelowna after getting his degree in engineering, to pursue his snowboarding and biking passion all year long at Big White.
Helping You Is What We Do™ – Royal Lepage. Being a real estate professional does not limit to just buying and selling homes for clients. Ian will always do his best with his knowledge and expertise to work for his clients' best interest, building trustworthy relationships to help them find their paradise in the Okanagan.
Kelowna Real Estate Team - Hilbert&Crick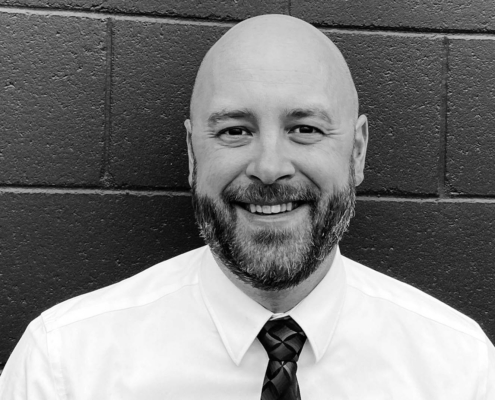 Justin Wyllie
REALTOR®
I have been working in Real Estate since 2004 and gained unique experience with every deal as they are all as different as the client with whom you are working. Over the years that has become part of the job that I enjoy the most, the ability to meet and work with such a diversity of people and ultimately help them make their homeownership goals a reality. My promise to everyone that entrusts me in buying or selling their home is to not only provide professional and knowledgeable service but to also provide a stress-free and memorable experience that will not be forgotten!
I feel fortunate to have a career in Real Estate as it also allows me to reach out to the community in which I live and volunteer my time and expertise. I have received the Realtor Care Award® for outstanding community service and to this day it remains one of my most cherished recognitions. I am currently the President-Elect for the Rotary Club of Kelowna. This role allows me to work directly with so many different local organizations that are all making a difference in our community on a daily basis! Because let's face it, the community we live in truly makes a house worth calling a home!
Kelowna Real Estate Team - Hilbert&Crick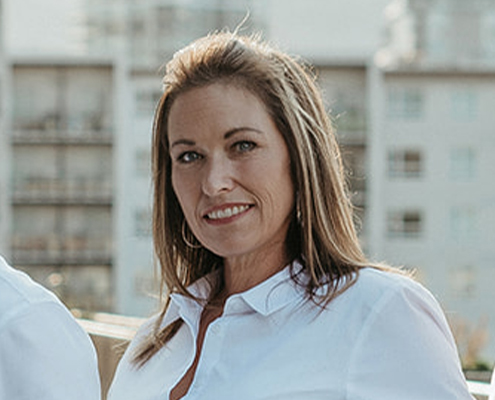 Stephanie Penny
Real Estate Assistant
After an 18-year financial career in banking (specifically as a Customer Service Ambassador), I wanted to make a change where clients' needs were the 1st priority. I fell in love with the aspect that it was all about guiding and helping clients; whether it was first-time home buyers (my favourite deals), or a loved one having to sell their home. Each purchase/sale is so unique which makes real estate a compelling industry to be a part of.
When Becky and Dallas approached me, I was thrilled to be able to work with top agents and join a brand that aligned with my values. But, above all, I was excited to help support their clients by giving them a real estate experience they wouldn't forget.
Like many on our team, I was born and raised in Kelowna! Growing up, I quickly learned that Kelowna gives you a little bit of everything. The privilege of getting to experience all four seasons makes for a one-of-a-kind outdoor playground! After all, where else can you go skiing in the morning and golf in the afternoon?
As a member of the HILBERT&CRICK Real Estate Group, I am confident that our team will go above and beyond for our clients. Each one of our members has detailed knowledge of the intricacies of the city and local market. Whether you are buying or selling, our team has what it takes to get you to your real estate finish line—whatever that may look like!
Kelowna Real Estate Team - Hilbert&Crick