REAL ESTATE IN SCOTTY CREEK
Scotty Creek is a rural enclave of Rutland that is situated close to yet another golf community and golf course, Sunset Ranch. So when looking for Rutland real estate, take a look at Scotty Creek. Scotty Creek has a mix of properties ranging from classic subdivisions, mobile home parks and larger parcels of hobby and commercial farms and orchards. It also includes the 400 home sites of Sunset Ranch.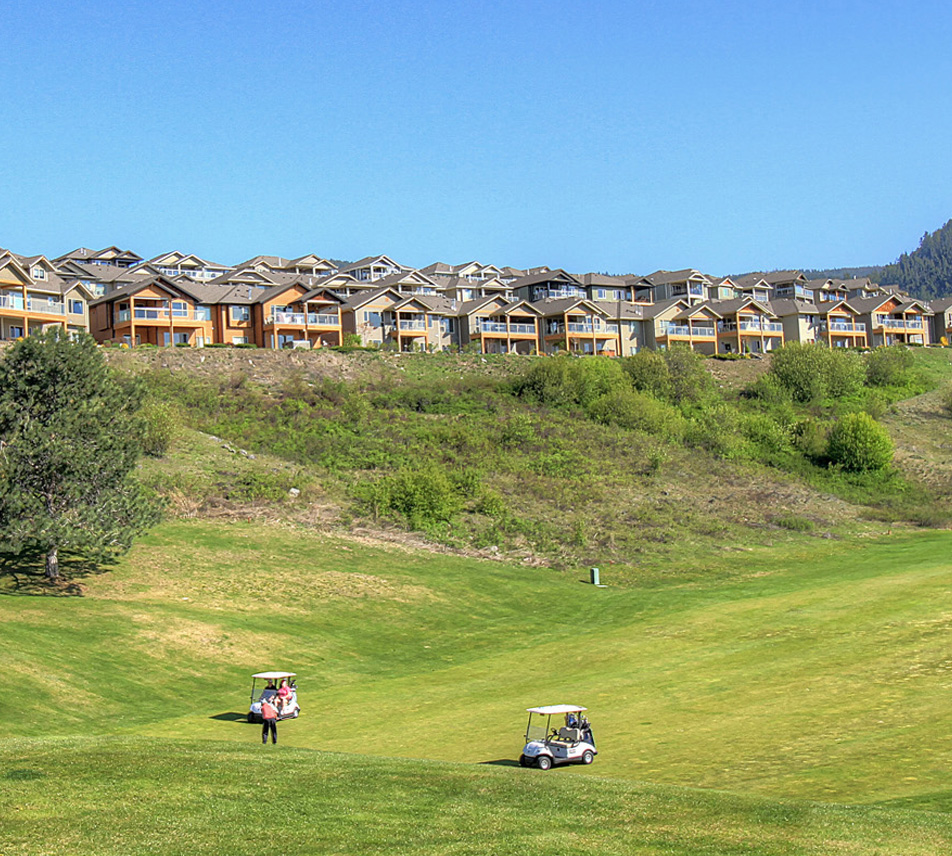 WHY CHOOSE SCOTTY CREEK
The Scotty Creek area is accessed via Old Vernon Road, which intersects Rutland Road North. It's a peaceful area that is popular with seniors, farmers and families alike. There is an elevation increase in the Scotty Creek neighbourhood which allows for some home parcels to come with a sought after view of Okanagan Lake, Duck Lake and the city lights.
The golf community of Sunset Ranch is a fabulous option for anyone that is looking for that golf course lifestyle. The community offers single family homes, and semi-detached townhomes for sale within the gated community.
All of the amenities you need can be found in one of two directions south down Rutland Road will take you quickly to downtown Rutland or North up Highway 97 will bring you to the shopping and dining options serving the University District.
GREAT FOR
Privacy, Farming, Golfer's, Views, Rural
AVERAGE HOME PRICE
$1,001,133
HOME STYLES
Semi-detached Townhomes, Single Family, Hobby Farms, Commercial Farm/Orchard, Mobile Homes
NEARBY
Clubhouse and Dining can be found at Sunset Ranch
HIDDEN GEM
Sunset Ranch Golf & Country Club
WHAT ARE YOU WAITING FOR?
If you're looking to buy real estate in Scotty Creek or you want to sell Rutland real estate, let's meet to discuss your real estate goals….We know a great place!