REAL ESTATE IN QUAIL RIDGE
Quail Ridge is one of the most established golf communities in Kelowna. Located directly across from the Kelowna International Airport is where you will find two of Kelowna's favorite courses The Bear and The Quail. Both courses are surrounded by multi-unit condos, apartments and some single family homes. If you're looking for this style of living and Rutland real estate, Quail Ridge is the place for you.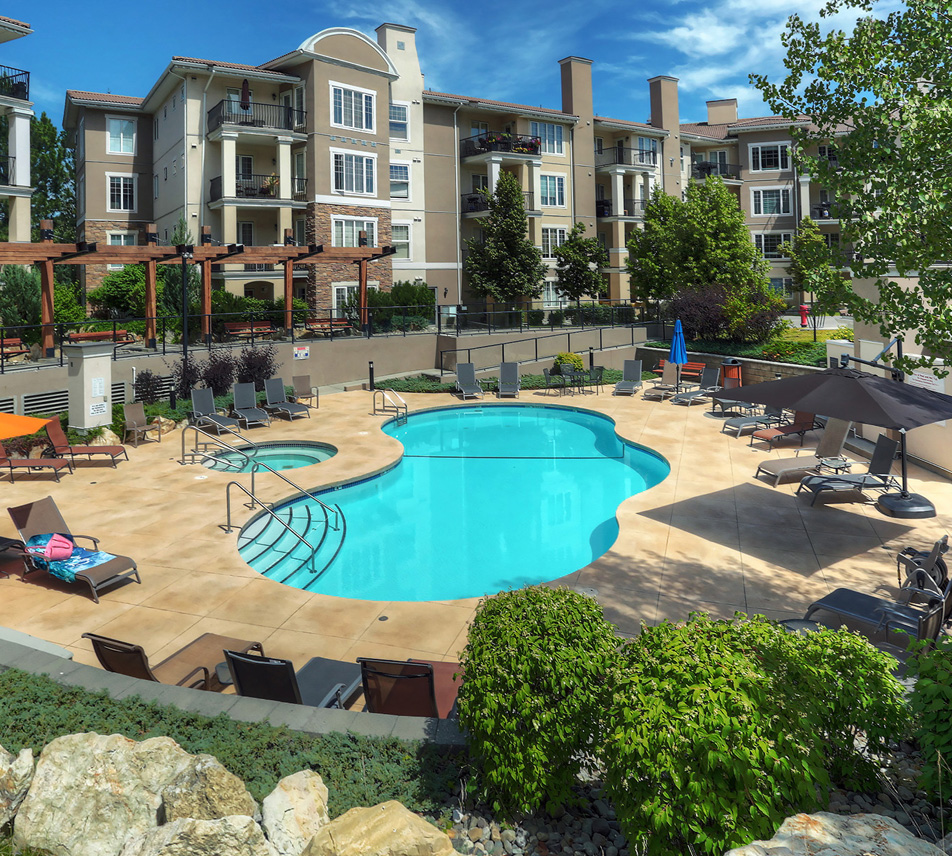 WHY CHOOSE QUAIL RIDGE
Quail Ridge offers a great opportunity for investors looking to snap up a condo or apartment in a resort community. It's proximity to both YLW and UBC-O make regular rentals a breeze. There are three main condo properties at Quail The Pointe, Borgata Lodge and The Pinnacle. All offer a mix of 1, 2 and 3 bedroom suites and are within walking distance to the popular Clubhouse, the Okanagan Golf Club.
There are magnificent newer single family homes in Quail Ridge that not only offer up all the great golf community amenities, but also have stunning views of the North Glenmore farm land, city and mountain. The majority of these homes are move in ready and immaculate and pricing for single family homes in Quail Ridge start in the 600's while condo ownership can still be found for under 200k.
You'll also love Quail Ridge for the newly built Airport Village and the amenities offered at The Four Points Sheraton complex. You'll find all the popular Canadian coffee shops, grocery, craft beer, wine and more just a quick trip down the hill or a very easy stop on the way home after work.
If you have kids that are into hockey then you'll also be pleased to know that the The Pursuit of Excellence Hockey Academy is also very close by. This is also a great option for parents of PreK-Grade12 children who are attending Aberdeen Hall or who might be looking to attend UBC-O as Quail Ridge is nestled right next to the stunning UBC-O campus.
GREAT FOR
Investors, Golfers, Views, Students, Families
AVERAGE HOME PRICE
$817,701
HOME STYLES
Single Family Homes, Condos, Vacation Properties
NEARBY
Nester's Market, Starbucks, Four Points Sheraton, Gulfstream Restaurant, YLW
HIDDEN GEM
Public Liquor for all your craft beer and Okanagan wines!
WHAT ARE YOU WAITING FOR?
If you're looking to buy real estate in Quail Ridge or you want to sell Rutland real estate, let's meet to discuss your real estate goals….We know a great place!