REAL ESTATE IN ELLISON
Ellison is the farthest north of all Rutland Kelowna real estate neighbourhoods and can be accessed north off of Highway 97 or by travelling north along Old Vernon road past the neighbourhood of Scotty Creek.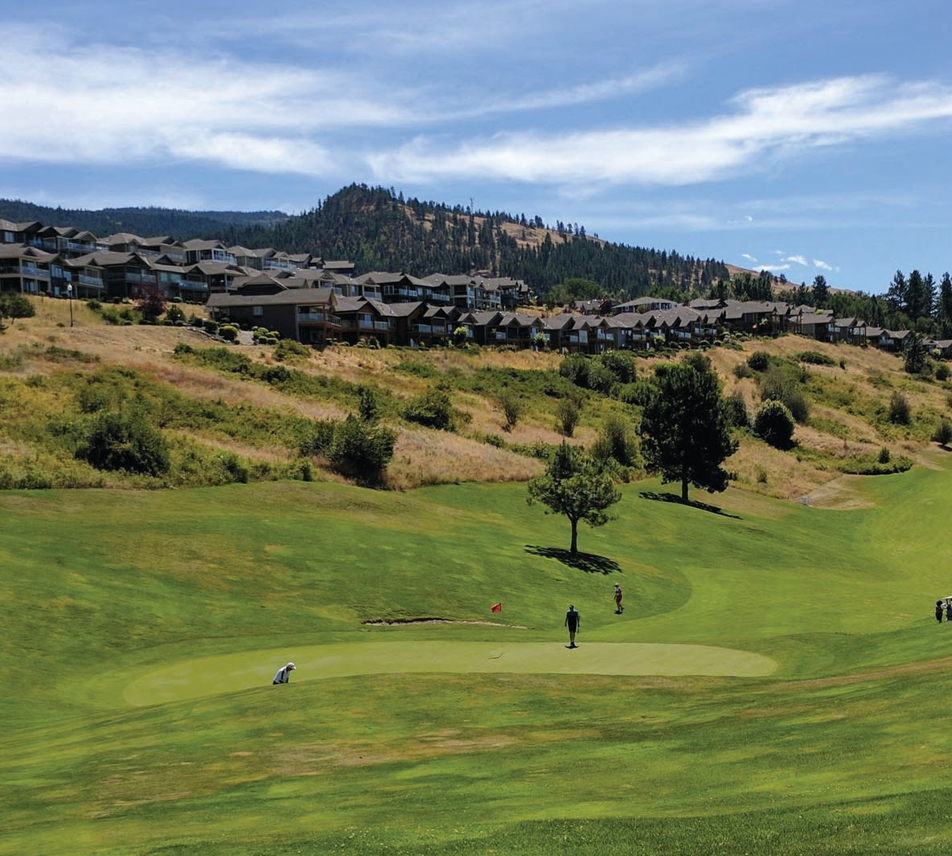 WHY CHOOSE ELLISON
Ellison is home to YLW, and some of the most beautiful farm acreages, estates and wineries in Kelowna. It is a great place to live if you need to be in both Kelowna and Vernon often, for either sports or work, as it is squarely in the middle of both. It is also a great choice if you travel often for work and want to be close to your bed when you deplane from those red eye arrivals.
Ellison is served mainly by the amenities of the University District and the newly opened Airport Village, but some residents also choose to utilize the amenities from neighbouring Lake Country.
Ellison is a rural community and at its furthermost end it is framed in by Ellison (Duck) Lake, which has a mobile home park and vacation timeshare property at the most northern side.
Ellison is home to many beautiful hiking trails and is a great home base for hunters and fishers as the popular Postill Lake recreation area is a quick 30 minutes drive east and up into the mountains.
Parents will love the close proximity of Ellison Elementary for their school aged children in K-6. There is also a dog park in the area for your four legged family members to run off some steam.
GREAT FOR
Outdoor enthusiasts, Hobby Farmers, Orchardists, Views, Students
AVERAGE HOME PRICE
$858,230
HOME STYLES
Single Family Homes, Student Housing, Mobile Home Parks, Hobby Farms, Acreages, Estates
NEARBY
Nester's Market, Starbucks, Four Points Sheraton, Gulfstream Restaurant, YLW
HIDDEN GEM
The Jammery (technically Lake Country, but we won't tell!)
WHAT ARE YOU WAITING FOR?
If you're looking to buy real estate in Ellison or you want to sell Rutland Kelowna real estate, let's meet to discuss your real estate goals….We know a great place!