REAL ESTATE IN BLACK MOUNTAIN
Black Mountain is one of Rutland's newest golf and view communities where you will find many newly constructed Rutland Kelowna real estate.
Located approximately 15 minutes east along Highway 33 you will find this stunning, close knit Rutland community that calls itself Kelowna's base camp due to its close proximity to Big White Ski Resort and many other hiking trails.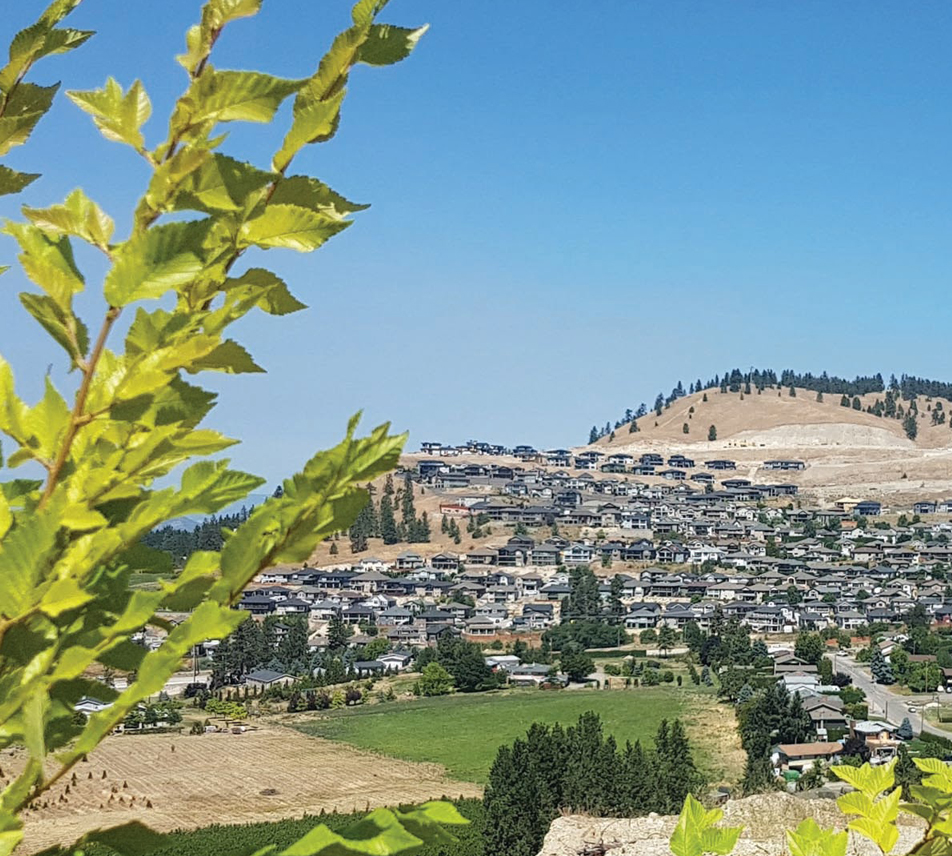 WHY CHOOSE BLACK MOUNTAIN
With the addition of the Black Mountain Golf Club, the lower areas of Black Mountain have experienced an influx of off course home site development which have allowed for great options for families who are looking for a little more privacy and affordability with all of the amenities they have come to love and need.
The majority of homes are nestled closer together as many new subdivisions are, and follow a master planned community style of building. Landscaping and growth is all newly established with the jewel of the community being the breathtaking views of Kelowna outstretched below. Black Mountain spans over 75 acres and is perched over 1000 feet above the city of Kelowna which allow for the stunning vistas.
There is a Montessori based preschool in Black Mountain as well as the Black Mountain Elementary school for grades K-6.
If golf is what makes you tick then you will be thrilled with the public course right in your own backyard which can be accessed directly with membership benefits from one of the dedicated golf communities. Even if you choose to live in the off course, lower areas of Black Mountain you will still be close to this challenging 18-hole, par-71 championship Kelowna golf course that spans 6,400 yards.
Great For
Families, First Time Buyers, Income Property Ownership, Golfers, Recreationalists.
Average Home Price
$671,322
Home Styles
Single Family, Townhomes, Orchard and Farm Properties, Resort.
Nearby
Elementary Schools, Big White Ski Resort, Black Mountain Golf Club, The Grill at Black Mountain, Esso.
Hidden Gem
Hillcrest Farm Market and Café / Garner Skating Pond (winter)
WHAT ARE YOU WAITING FOR?
If you're looking to buy real estate in Black Mountain or you want to list Rutland Kelowna real estate, let's meet to discuss your real estate goals….We know a great place!